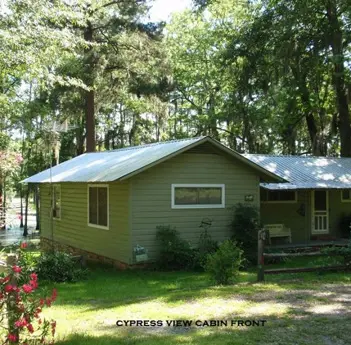 Caddo Lake Cabins Offer 5 Relaxing Retreats at Caddo Lake, in Karnack and Uncertain, Texas
We block out days between guests for sanitation purposes, and all cabins are smoke-free and pet-friendly, with no hidden fees.
Welcome to Caddo Lake Cabins on Caddo Lake, Texas, where birdsong, cypress trees draped in Spanish moss, and quiet charm make the perfect atmosphere for a most relaxing getaway. We have five guest houses, each offering affordable, clean, carefree lodging and a welcome retreat from the rest of the world.  We provide everything you need to enjoy your time at Caddo Lake.
Select the cabin you'd like to view and click on it:
We are located in Karnack and Uncertain, Texas, just minutes away from the historic cities of Jefferson and Marshall, and only 45 minutes from the casinos of Shreveport, Louisiana. Caddo Lake is the only natural lake in Texas, and Big Cypress Bayou and the sloughs and channels that make up Caddo Lake cover over 30,000 acres in both Texas and Louisiana. Hauntingly beautiful Nature at her best,  Caddo Lake is rich in its diversity of plants and wildlife.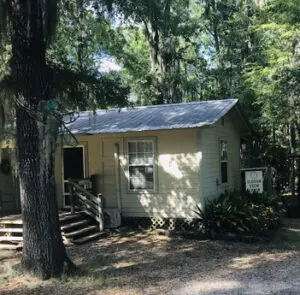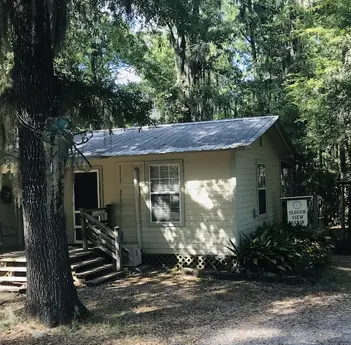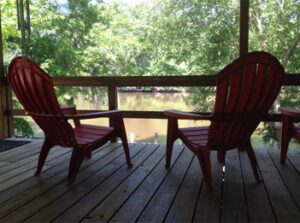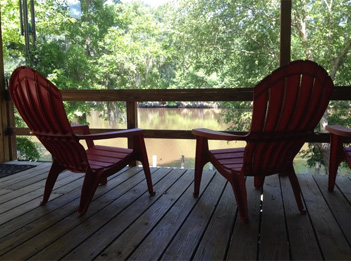 While we provide WiFi for all our accommodations, please be aware that cell phone services at Caddo are not as reliable as those in more urban areas, and connectivity may be elusive, depending on your carrier. Verizon is the most reliable here. This is due to geography, the height of the trees, and the lack of cell towers for service. Electricity may go out briefly during storms (or if trees fall at any time), but our Co-op linemen do an excellent job of restoring power in a short time.
Guided tours of the lake and its backwaters are a wonderful way to discover the unique beauty that is Caddo. If you choose to explore Caddo on your own, you may bring your own boat, or use a local rental. GET A MAP! The best maps of Caddo Lake are available at the Caddo Outpost store in Uncertain.
If you have questions, please check our FAQ page, drop us an email, or just give us a call.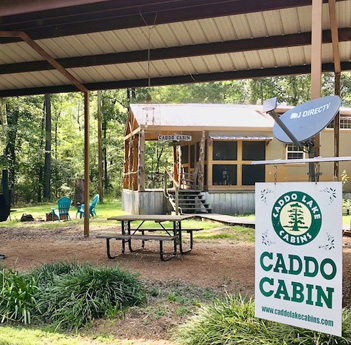 We highly recommend that you take a boat tour of Caddo Lake during your stay. See our Links page.
We do not have an online calendar. Please call us for dates and reservation information between the hours of 9am-9pm.
Thank you.
We are NOT affiliated with AirBnB or VRBO. We are located in Uncertain, Texas. We do NOT have an on-line Calendar, and we don't add unnecessary fees.  Please call for availability.
Contact Us
Email Address :
info@caddolakecabins.com
(903) 789-2063
9:00 AM - 9:00 PM Daily
If we don't answer, please leave a message.
Caddo Lake Cabins
1027 Cypress Drive
Uncertain, TX 75661
*2-night minimum stay required*